It figures something like this would happen the night I make a "burnout" post...
A couple weeks ago, after one of our regularly scheduled raids ended a little early, I got a group together to go do Sarth 3D (10). It was the fourth or fifth time we've done it, and each previous time I'd rolled pretty much dead last on
the mount
. But this time, everyone on the run passed, essentially gifting me the drake.
#99.
Since then I redoubled my efforts at getting one of the mounts from Kara, ZG, UP, Strath, fishing, or Halaa. 100 was close enough to taste.
After once again having no luck in Kara and ZG last night, I asked if anyone in the guild wanted to join me on a UP run. I got a few volunteers. But before we could leave, I was called to the forge in Dal to "help test an issue with an addon."
When I got there, I instead found out that a
small
group
of
my
guildies
(isn't it awesome how I can link them all?) had pooled resources to buy me
a chopper
. (Hopefully I remembered everyone involved.)
#100
.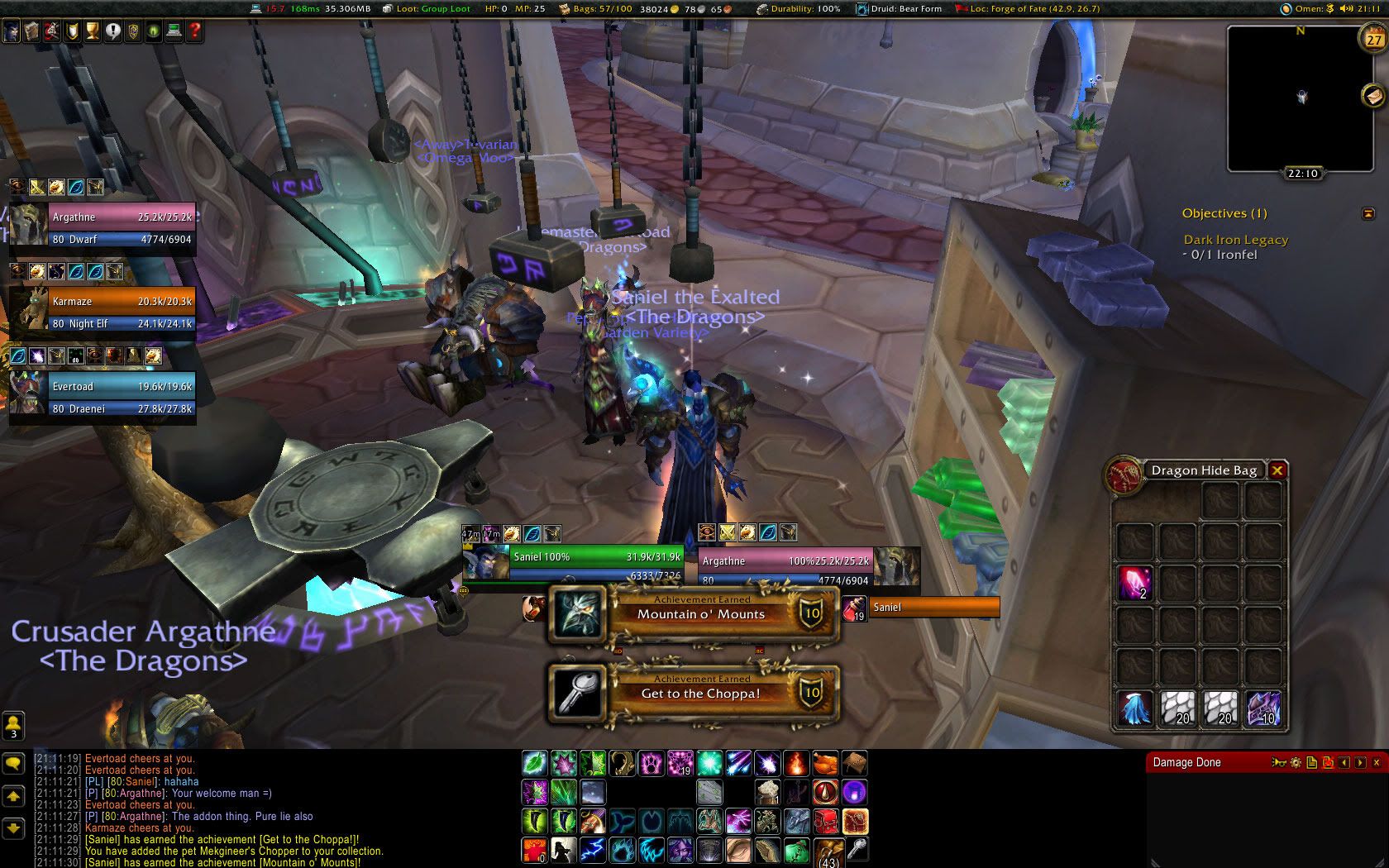 Two for one!
How awesome is that?
So, of course, I had to run off to Krasus' Landing to show off the new mount.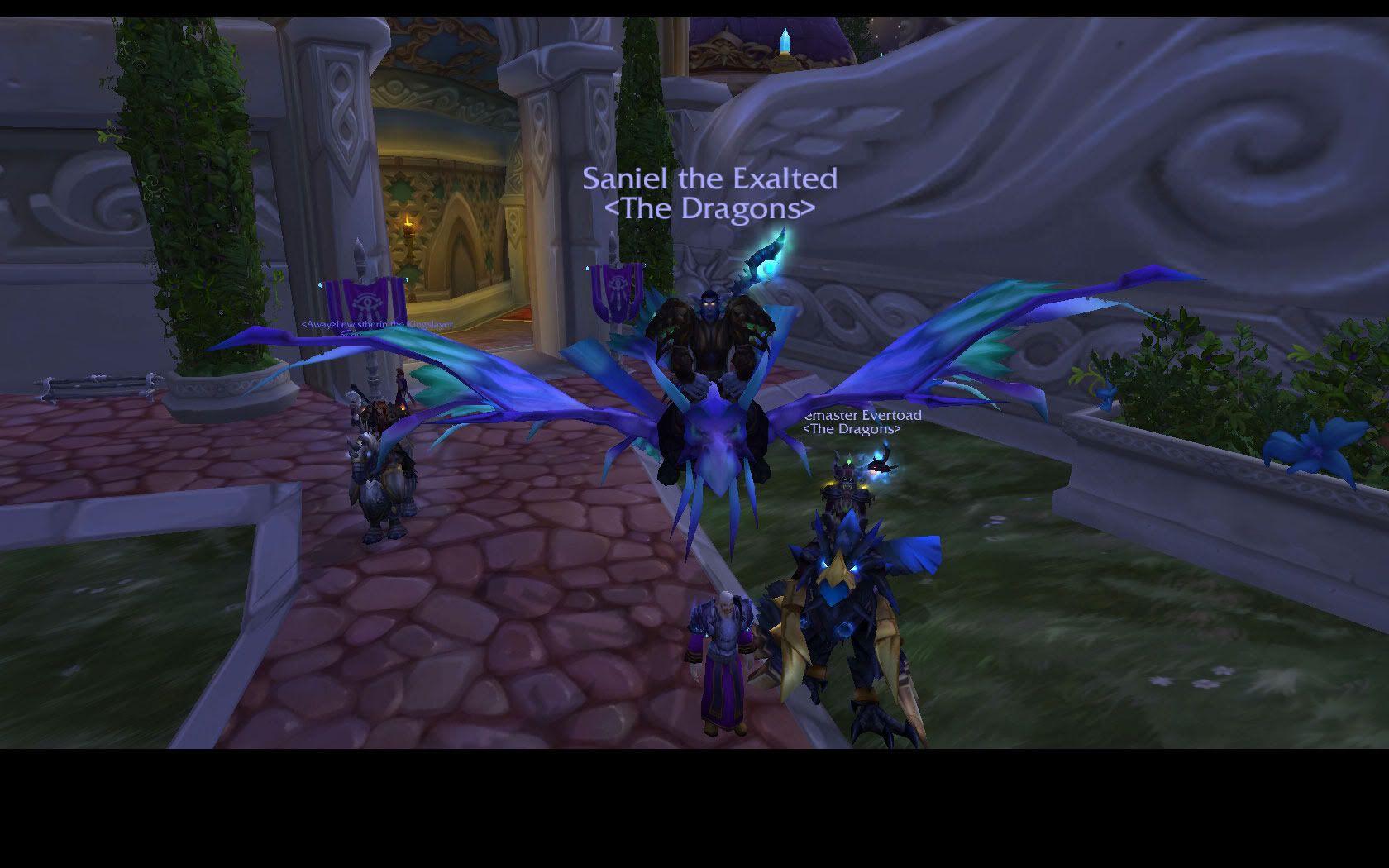 So pretty.
Then, just like a kid opening presents on Christmas morning, I headed to UP with the group in an attempt to get more.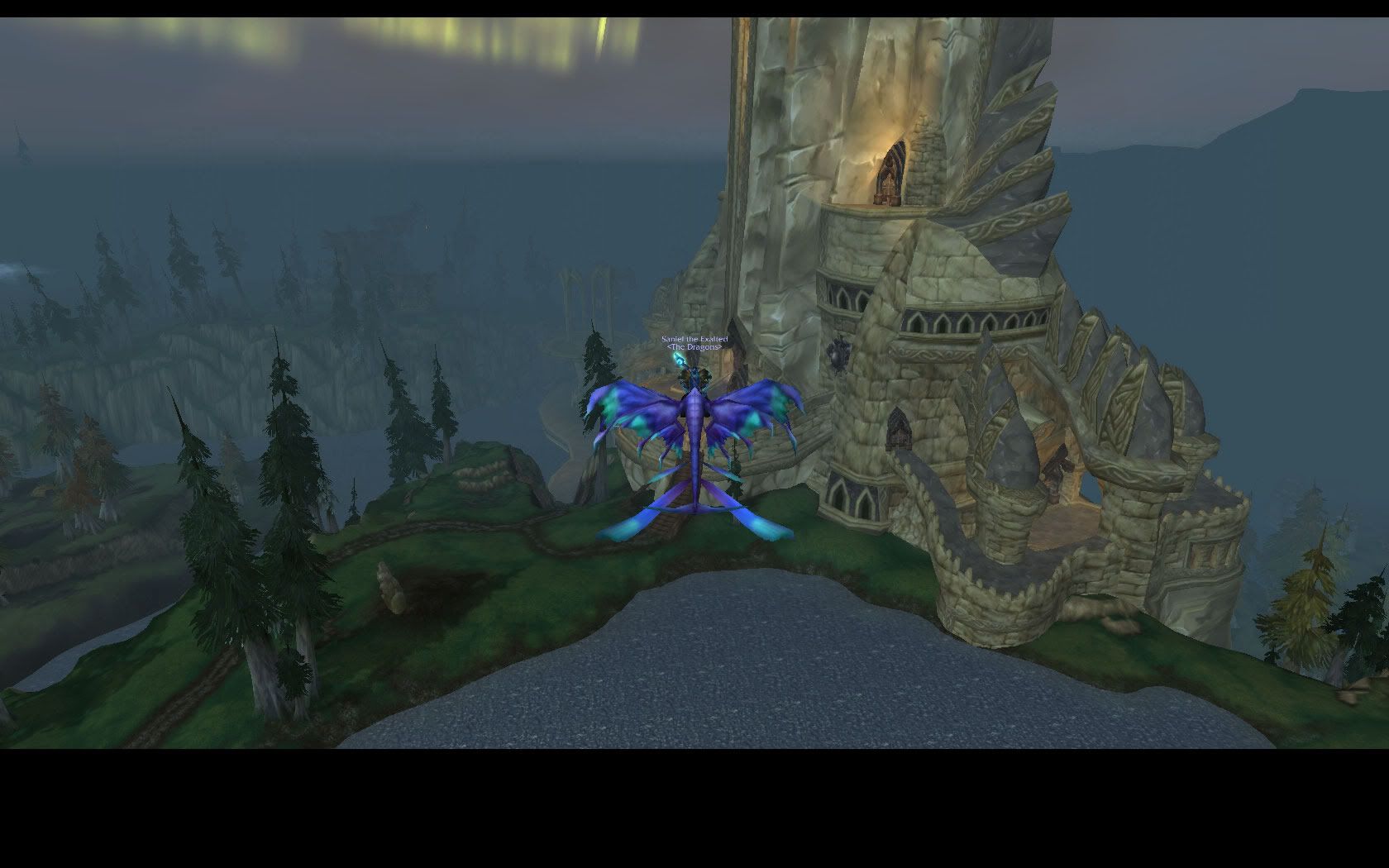 On the approach.
Before heading in, I had to get a shot of the mount that actually completed the set.
If you listen hard enough, you can hear ZZ Top echoing across the hills.
If there was any doubt (there isn't) as to why I continue to log into the game almost every day of the week, it's because I get to play it with some of the most amazing people
evar
.
I really suck at "thank yous," but really you guys...thank you.