I'm hoping to get a real post up sometime later today. I've been swamped at work and at home the last few and haven't been able to put in the blogging time that I usually do.
That said, just a quickie for now. Our progression team bagged another kill last night. Poor Lana'thel got her wings clipped.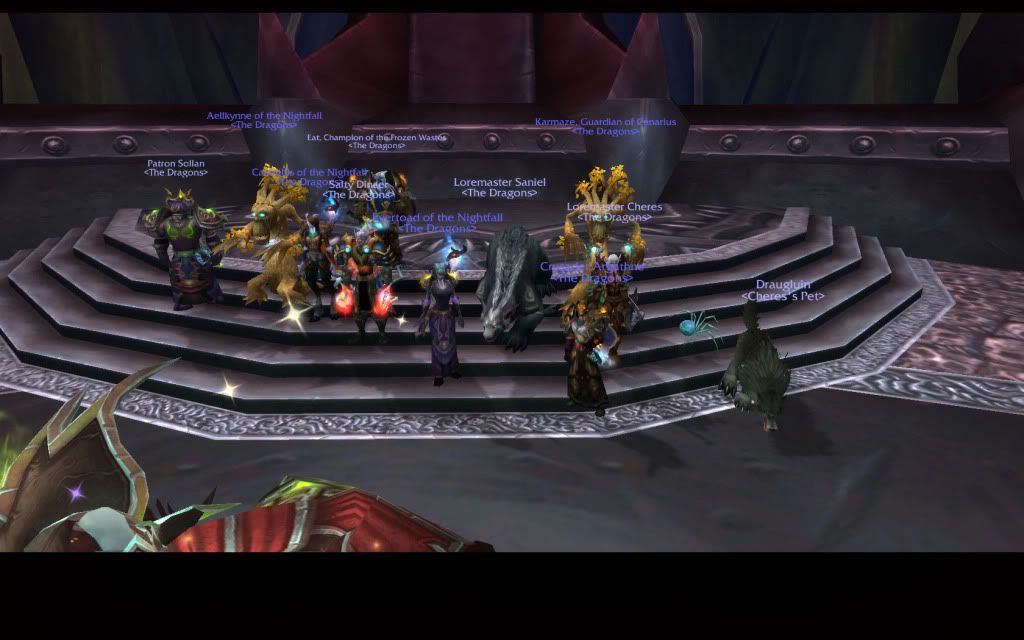 After she died we had about an hour left in our raid window, so we went to give Sindragosa some quick learning attempts. We got in 3 or 4, and were able to get her down to 44% on the last. Her (re)death is definitely on the horizon.
Also, that gauntlet before Sinnie? Sooo crazy. Fun, though.